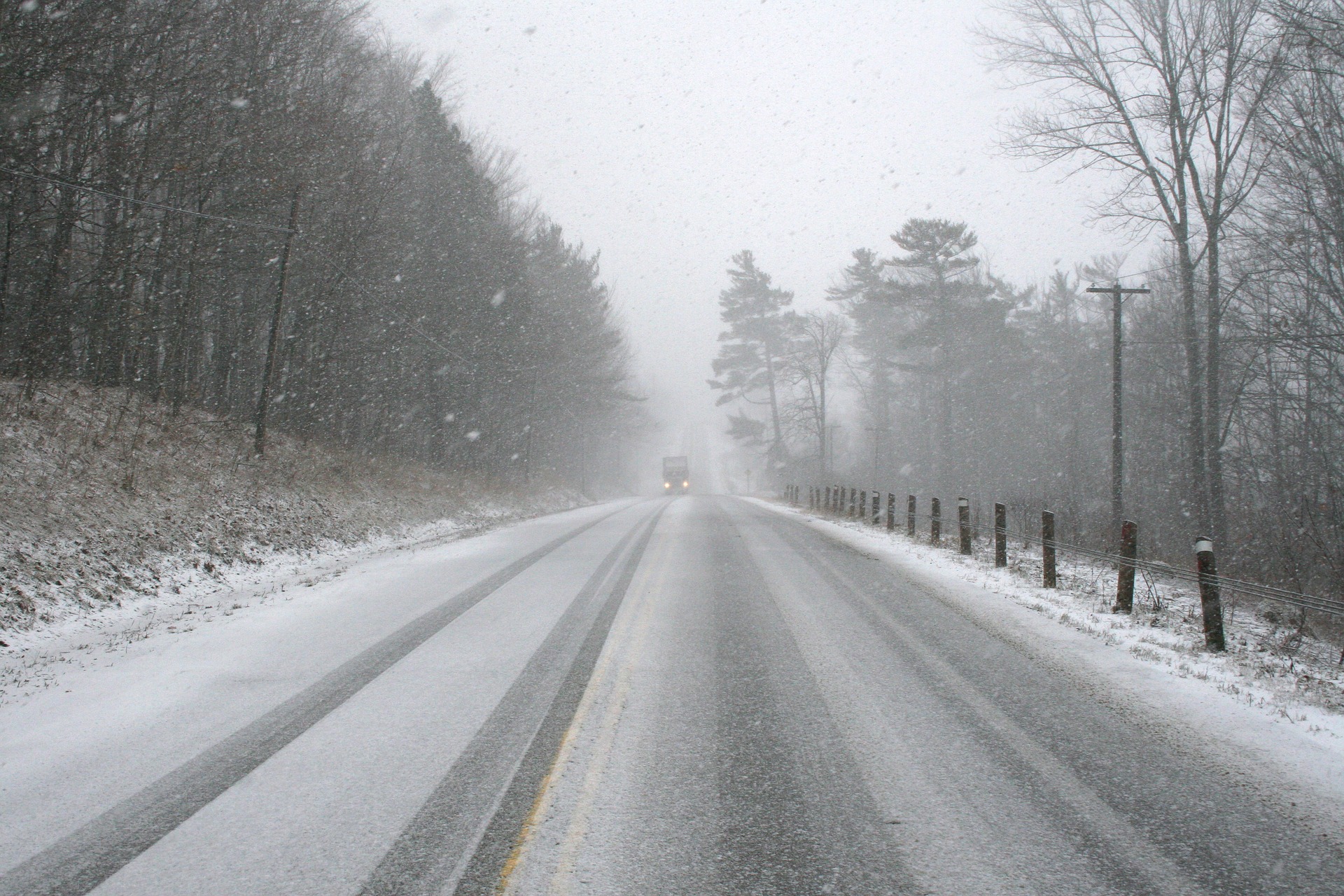 Winter Driving and Emergency Tips
How prepared do you feel if you encountered an emergency while driving in the winter? If  your answer is anything less than confident, consider utilizing these tips and ensure that you can be as prepared as possible for whatever issues you may encounter.
Prepare vehicle ahead of time
The best way to prepare or avoid an emergency is to service your vehicle before the snow starts falling and temperatures drop. Get a check on your belts, hoses, radiator, lights, brakes, heater/defroster and windshield wipers. Make sure to also get an oil change and consider changing the viscosity of the oil if you live in a place where it gets very cold. The lower the viscosity of the oil, the better it will perform in lower temperatures. The "W" in an oil rating, 5W30 for example, stands for the oil's winter weather rating. A 5W rating is typically recommended for winter but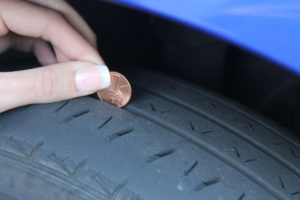 using formulated synthetic oil's will also work well. Make sure to speak to a vehicle maintenance expert if you would like to consider changing your oil viscosity. Another key vehicle component to check is the battery. Your vehicle will require more power to start the engine when it is colder outside, requiring more power to be drawn from the battery. If your battery is getting old, it may not supply enough power and your vehicle won't start, leaving you stranded. Lastly, as many people know, it is very important to have a good amount of tread on your tires before heading into winter. A quick way to see if you should get new tires is by using a penny. Stick a penny into the tread groove with Lincoln's head upside down and facing you. If you can see all of the head, your tread is less than 2/32 inch and time to replace your tires.
Driving Tips
If there is one piece of winter driving advice that every knows, it is probably to slow down. Keep in mind though, driving at too slow of a speed can almost be as dangerous as driving too fast. Keep around a 6 second following distance to prepare you for a longer reaction time. In the event of a slide, keep calm and steer towards an escape path. To gain a little extra traction on snow packed roads, drive just a little on the side of the packed down tire tracts where the snow/ice can be darker and more slippery. When going around corners or bends in the road, avoid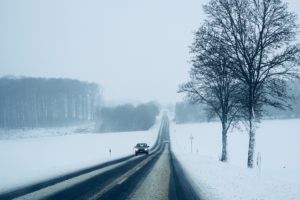 accelerating/decelerating and turning the wheel at the same time. Doing one at a time will make the maneuver more effective and possibly avoid the vehicle losing traction. Finally, just always plan ahead when preparing to drive in inclement weather. Check road conditions and leave yourself with extra time to make it to your destination.
What to carry in an Emergency kit
Even with preparing your vehicle for winter and cautious driving, serious mishaps may occur. You should always keep a heavy jacket, gloves and blanket inside your vehicle. A reflective clothing item is also useful if you need to be outside of your vehicle to make yourself seen to other drivers. Items to keep in a homemade emergency kit include jumper cables, ice-scraper, kitty litter, batteries, flashlight, snacks and water. A better option is to purchase a roadside emergency kit that can be used in all seasons such as this on Amazon. Pre-made kits come in a small bag that easily fits in the trunk and will give you all the emergency items you need for any season. Last but not least, always make sure you keep a cell phone charger inside your vehicle and your phone charged at all times. Cold weather will make a phone battery die much faster, therefore, you never want to be in a situation where you have low battery and you need to get in contact with somebody.
Comment any winter driving tips you have or if you keep an emergency kit inside your vehicle!