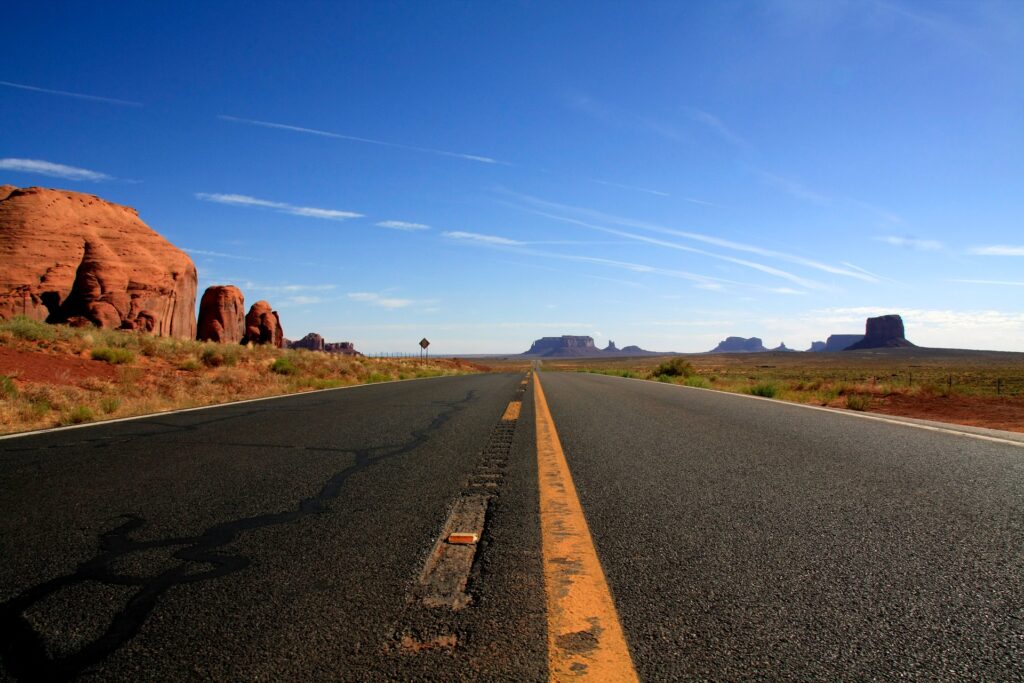 Why You Should Road-trip in 2023
With COVID-19 vaccines being distributed it is time to start thinking about getting away on a much needed vacation. While it may still not be advised to travel extensively in the coming months, a great option to vacation is by planning a road-trip!
With a COVID-19 vaccine being distributed across the country a return to normalcy is on the horizon, albeit a new normalcy. It is time to start thinking about taking some time away from home in 2023. Although we may soon be able to travel it may not be advisable to all head to the airports and overcrowd airports/resorts. The best option to get away and stay healthy may be to embark on a road-trip. Here are a few reasons to plan a road-trip for your 2023 vacation and possibly even yearly thereafter.
Stay Healthy
Even with a vaccine starting to be distributed there is still unknowns about the length of immunity and overall effectiveness. It will certainly be advisable to continue wearing masks and practicing safe measures to keep healthy if traveling around. Traveling by vehicle with family or those close to you allows you to only keep in close contact with a select few individuals. Packing your own snacks and food can also aid in lessening the amount of stops you need to make which decreases your possible exposure to harmful germs. Also, being able to pack your own vehicle with whatever items you want, you are able to bring your own health and cleaning products. That way when you arrive at a destination or stay at lodging along the way you can add an extra layer of protection to yourself by wiping commonly used items with disinfectant. You may even consider bringing personal items such as pillows and blankets.
Plan Within Your Budget
The COVID-19 pandemic has affected everyone across the country and globe in one way or another. One of the biggest negative impacts on people have been monetarily. Hours reduced, businesses closed and economies stopped have created hardships for many individuals and families. Despite these setbacks, it is still important to get away to help with mental health. Road-tripping is an excellent way to get away while being as frugal or glamorous as you would like. With gas prices low and many switching to electric vehicles, this is a cheap way to travel. The rise of home sharing businesses, such as Airbnb, give travelers many options to find lodging that is within their budget. Another option if you are an outdoorsy type is to choose a destination where you can camp and enjoy the clean air of the outdoors.
See More of your Country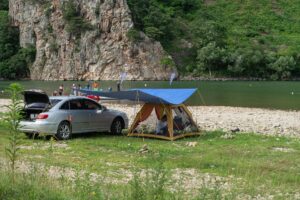 This article is written with US readers in mind but the ideas apply to those in any country. Many of us take for granted the natural beauty that the US has to offer. The term vacation often invokes thoughts of tropical beaches or overcrowded destinations such as Disneyworld or Las Vegas. The great part of road-tripping is that the journey can often be better than the destination. Take the opportunity to visit the natural beauty of destinations such as Zion National Park, The Badlands , Redwood State Parks or take a drive through the Smokey Mountains and stay in a secluded log cabin and find peace in the sounds of nature.
Help Support Local Businesses and Economies
Finally, consider taking a road-trip in order to support local businesses along the way. This has been a tough time for all and we need to help, if possible, so that these business that have been fortunate enough to have survive can stay open and return to profitability. International destinations that depend on tourism also desperately need our help but in the meantime while the pandemic is being slowed down hotels, boutique hotels, bed and breakfasts, Airbnb hosts, etc. need us to start investing back into our communities.
Comment below your favorite road trip destination or if you would like to take a road trip vacation!