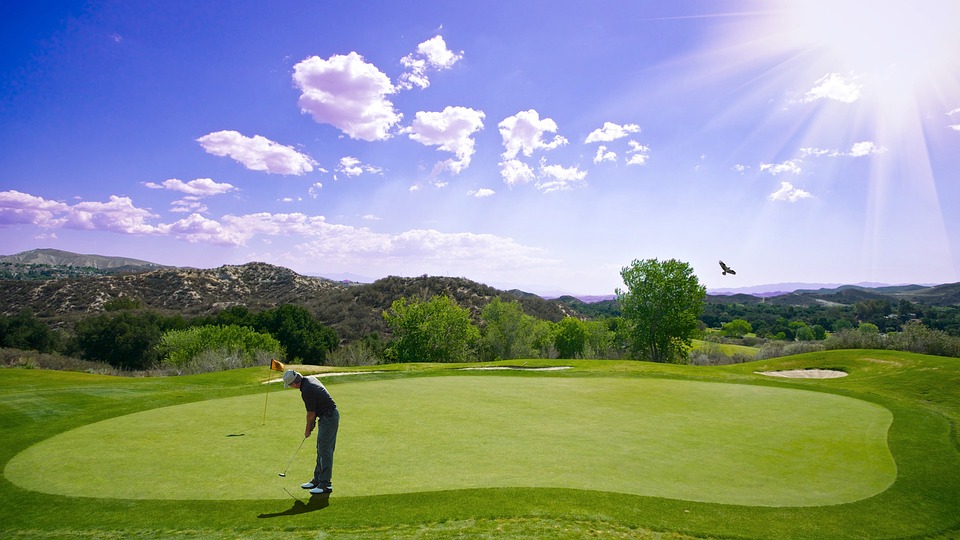 How to Travel With a Golf Bag and Clubs By Plane
With the winter season upon us it's time to plan a getaway. If you are a golfer, what a better way to relax after the bustle of the holiday season than planning a golfing trip to warmer weather. To fully enjoy the trip it would be ideal to bring your own clubs that you are most used to rather than renting them. So, how would you go about bringing your clubs with you? Here are some tips that you may find useful.
---
Check Airline Policies
Airlines have different policies on flying with golf bags. If you are flexible on which airline you use then it would be a good idea to check different policies to find the cheapest option. Most airlines will require a hard case for the bag and clubs otherwise they will not be liable for any damage. Generally, a minimum requirement to avoid extra fees is to keep the bag and clubs under 50 lbs. Here a some links to airlines policies on special luggage:
---
Find a Hard or Soft Case
As mentioned earlier, most airlines won't accept liability for your clubs if they aren't in a hard case. Therefore, I would recommend finding a good hard case but you could go with a soft case if you ensure that you pack the clubs carefully so they won't break in transit. Here are three great options for a full soft case, a soft case with hard top and a full hard case.
CaddyDaddy Golf Constrictor 2 Travel Cover. This full soft bag is heavily padded on top to protect clubs but I would also recommend using the Bag Boy Backbone travel cover support system. This will give extra room above the club heads to protect them while the bag is being handled.

Bag Boy T-10 Hard Top Travel Cover

. This bag will give you the protection around the clubs that a full hard bag will but will also be lighter due to the polyester body material. This is a great option if you want good protection and want to ensure that you will be under the 50 lb airline weight limit.

 SKB Deluxe ATA Golf Travel Case

. This will provide the ultimate protection for your clubs. The full hard body will protect your clubs throughout the trip and ensure they will arrive at your destination safe and ready to go.
---
Pack the Bag
Pick up some golf club head covers such as these from Craftsman Golf. It is a small investment to protect your clubs while traveling. Pack lightweight clothing items around the clubs so they won't shift and knock into each other while being handled. Leave golf balls out of the bag and place into other pieces of luggage or purchase them at your destination. This will keep the weight of the luggage down so you won't exceed the weight limit of the airline. Leave special equipment, such as a range finder, out of the bag and leave at home or take with you in a separate bag where it won't be damaged.
---
Another Option
If you don't like the thought of bringing your clubs through the airport and sending them as a checked bag, another option to consider is shipping your bag. This will take a little more planning to ensure that your clubs arrive on time but it will save you the hassle of bringing them yourself. The cost may be more to ship them but it is a good option to consider while planning your trip.
---
Playing at a top golf course just isn't the same without your own clubs. Sure you can rent them but if you want to really enjoy the experience as it should be, then you need your own. Consider a golf winter getaway and use these tips to successfully travel with your clubs.
Share your comments below and don't forget to connect with us on Facebook, Instagram, Twitter!