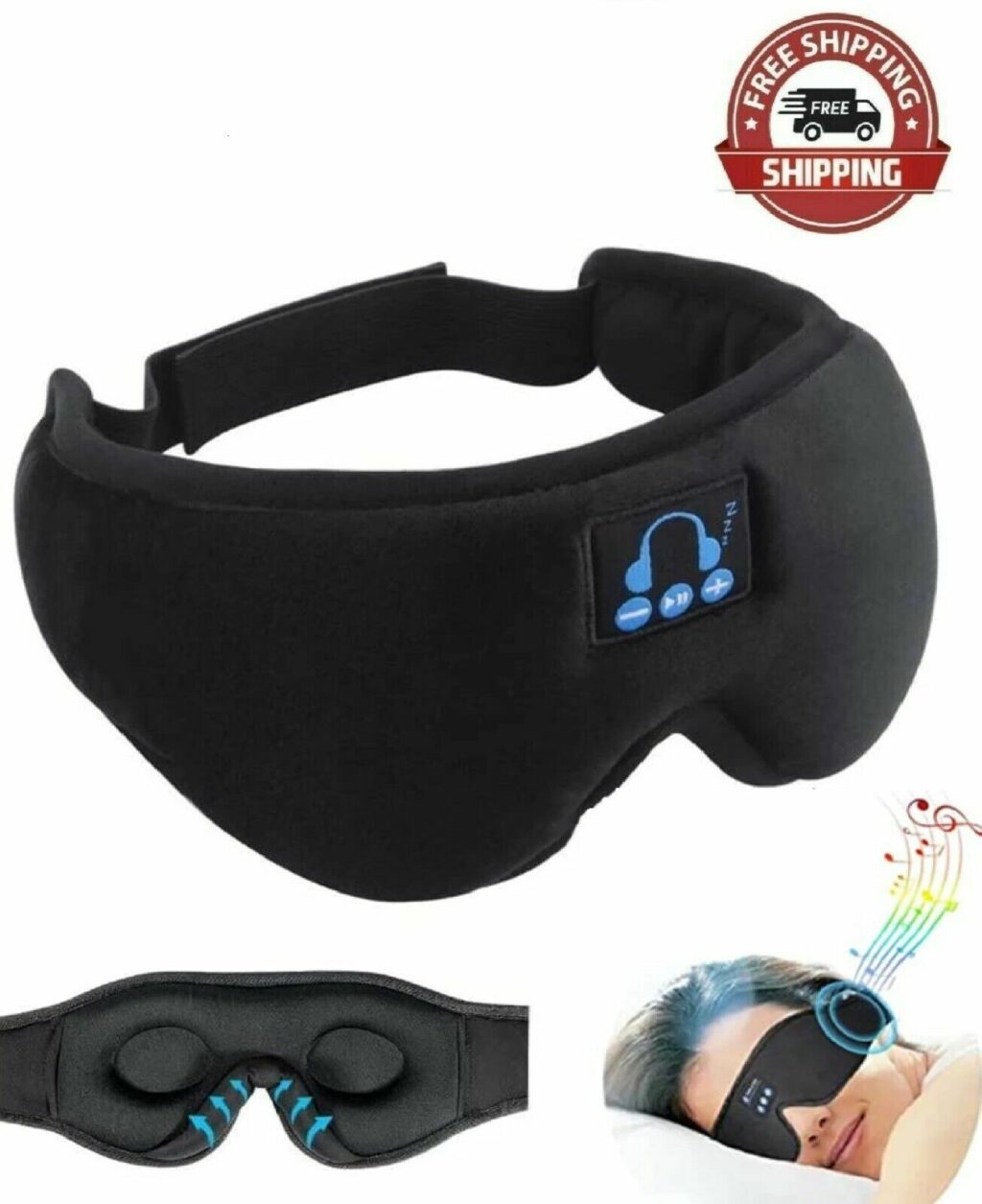 Lightimetunnel – Bluetooth Sleep Eye Mask & Headphones
Lightimetunnel made improvements to their wireless music sleep headphones eye mask to better suit your needs. The mask utilizes 3D ergonomic technology for the eye area to block out 100% of light for a complete dark zone, allowing you to listen to music without the need for additional headphones. It is perfect for use at home, in the office, while traveling, and for relaxation, meditation, and insomnia. The headphones feature updated Bluetooth technology for stable connectivity and high-quality sound transmission. The mask is also washable, and the built-in speakers and microphone allow for hands-free calls. The mask is designed with breathable materials for comfort, and its slow-rebound memory sponge and smooth fabric aid in falling asleep quickly. The Bluetooth controls are conveniently located in the middle, and the mask is suitable for side sleepers. The battery takes 2-2.5 hours to charge and provides over 10 hours of playing time, ensuring that you can sleep peacefully all night.
Check out more details on Amazon HERE!