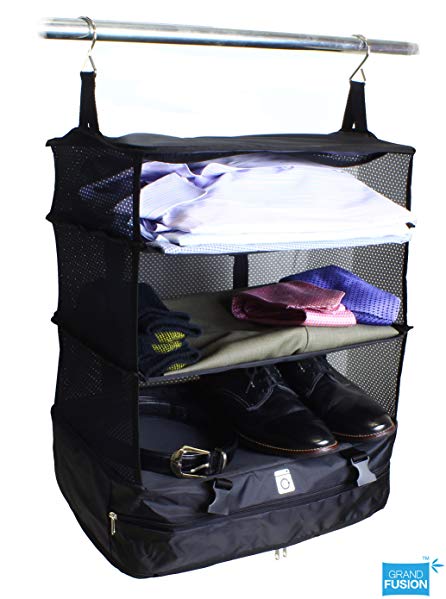 Stow-N-Go – Portable Luggage Organizer
The Stow-N-Go portable luggage system is the perfect way to stay organized on your next trip. The patented design fits 20″ and larger suitcases, including standard carry-ons. This easy to use system lets you expand it to load your clothes and then just simply collapse it into your suitcase. Once you arrive at your destination, hang the Stow-N-Go and have wrinkle-free and clean clothes ready to use. Also, a built in laundry hamper with a zippered compartment holds dirty clothes or shoes.  The Stow-N-Go will truly change the way you travel.
Check out more details and order on Amazon HERE!