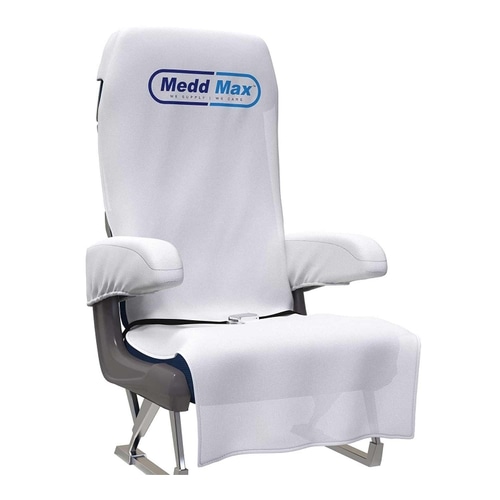 Medd Max Protective Disposable Airplane Seat & Armrest Covers
Traveling has become all about staying healthy and safe by any means necessary. In the past, few people would consider purchasing protective seat covers for airline travel but now it is a good idea to have that extra layer of protection between you and a public seat. The Medd Max disposable seat covers is designed to adjust to any seat size and stay in place. Arm rest covers are also included to create a complete protective barrier. The seat covers are not only useful for airline seats but also theatres, trains, buses, cruise ships, rental cars and more! Available purchase options are packs of 1, 2, 4 or 6 protective covers.
Check out more details and purchase on Amazon HERE!