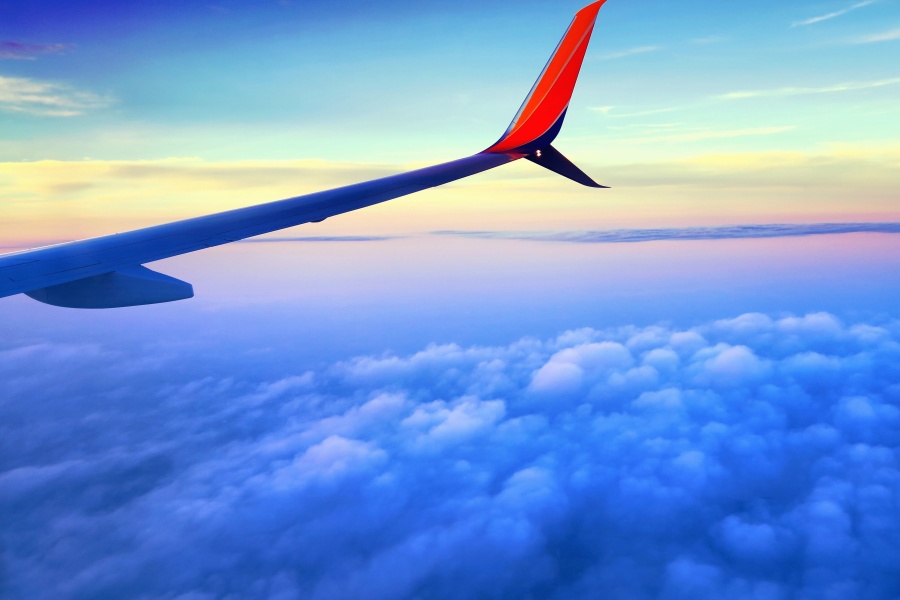 5 Essential Carry-On Items to Make Flying More Comfortable
Not many people enjoy going to busy airports, standing in lines and getting on cramped airplanes. Luckily, once you are on the plane there are ways to make the journey a little easier by packing the right items in your carry-on. Here are 5 essential carry-on items to make flying more comfortable.
---
Travel Blanket
The first essential item for flying comfortably is a travel blanket. Without being able to control the temperature of the
airplane cabin you may often become cold and uncomfortable. This may be especially true on long domestic flights or international flight where you will sleeping for the entire night. Choose a compact, lightweight and warm blanket to fit into your carry-on. Check out this Travel Blanket from Flight 001 which also doubles as a pillow when its in the case. Amazon Flight 001 Travel Blanket
---
Sanitizing Wipes
The inside of an airplane is a breeding ground for germs. Many people have touched the arm rests and tray table at your seat before you got there. Bring with sanitizing wipes to wipe down the areas you will be touching throughout the flight. This will reduce the risk of transmitting germs to you that can potentially make you sick. Feel more comfortable touching the areas around you by giving everything a quick wipe down.
---
Neck Pillow
The key to any good flight is a great neck pillow. No matter what time of day your flight is, taking a nap is a great way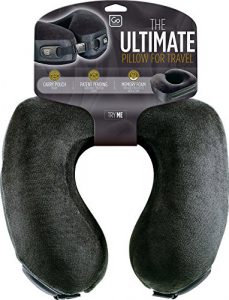 to arrive at your location refreshed. With so many great neck pillows on the market it is hard to find which one is perfect for you. Luckily, neck pillows aren't all that expensive so testing out a few before you find the best one for you is well worth it. Finding a comfortable one will make all the difference on your next flight. Start by checking out the Ultimate Memory Pillow by Design Go on Amazon.
---
Anti-Jet Lag Tablets
Long flights will not only leave you drowsy and jet-lagged but it will also lower your immune system leaving you susceptible to catching an illness. One way to combat this is by taking anti-jet lag tablets. The 1 Above Anti-Jet Lag Tablets have been shown to make a positive difference on long flights. They contain the ingredient Pycnogenol, which is proven to reduce the length of jet-lag by %53.8 and the severity by 61.5%. Not only does it reduce jet-lag but it has also be shown to reduce the risk of deep vein thrombosis and ankle swelling. It contains vitamin C, 6 B vitamins and essential electrolytes to build up your immune system. Reviews on the 1 Above tablets are great so why not try them on your next trip! Check them out on Amazon.
---
Travel Footrest
Sitting in a cramped airplane seat gets uncomfortable quickly so try using a travel footrest to keep your legs moving.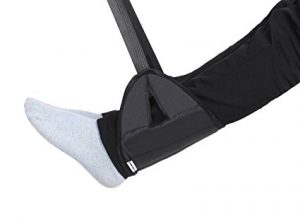 The footrest can easily hang on the tray table in front of you. This allows you to lengthen your foot, float your legs and swing your legs to reduce fatigue. Use this on a long flight and it is guaranteed to make the journey more comfortable. Check out this Portable Travel Footrest from Kricson on Amazon!
---
Traveling by airplane is uncomfortable but fortunately there are many ways to make your next trip more enjoyable. These are just 5 of those ways to make yourself more comfortable so try them out and let us know what you think!
Share your comments below and don't forget to connect with us on Facebook, Instagram, Twitterand Google+.